Help Me Jesus® Hot Sauce is available through this site and at various other sites. This year we will take the HMJ tent to a variety of shows and events. These will be highlighted here.

10,000 bottles later, local entrepreneur creates secret sauce for chicken wings
After years of selling his own hot sauce brand, Mark Alison decided to try his hand at creating a new chicken wing sauce. After experimenting with various flavor combinations, the '64 Wing Sauce was born (Now branded as HMJ Wing Sauce). The name celebrates the first chicken wing sold at the Anchor Bar in Buffalo, New York in 1964.
Our goal was to create a wing sauce unlike any other. The goal was to make it thick, sticky, cool and yet spicy for about any palate. We wanted a heat that would not get so big that you had to stop eating because who wants to stop with the first wing, right?
We tried traditional sweeteners. Sugar didn't work. Honey didn't work. Then we discovered agave. Of course! Why not pair Mexican agave with a Mexican pepper – serrano (and other peppers and spices). And yes, this sauce also contains key lime and cocoa. This is a combination that is excitingly flavorful on many dishes. But the one we like it best on is WINGS.

Tiki Island Texas Crawfish Boil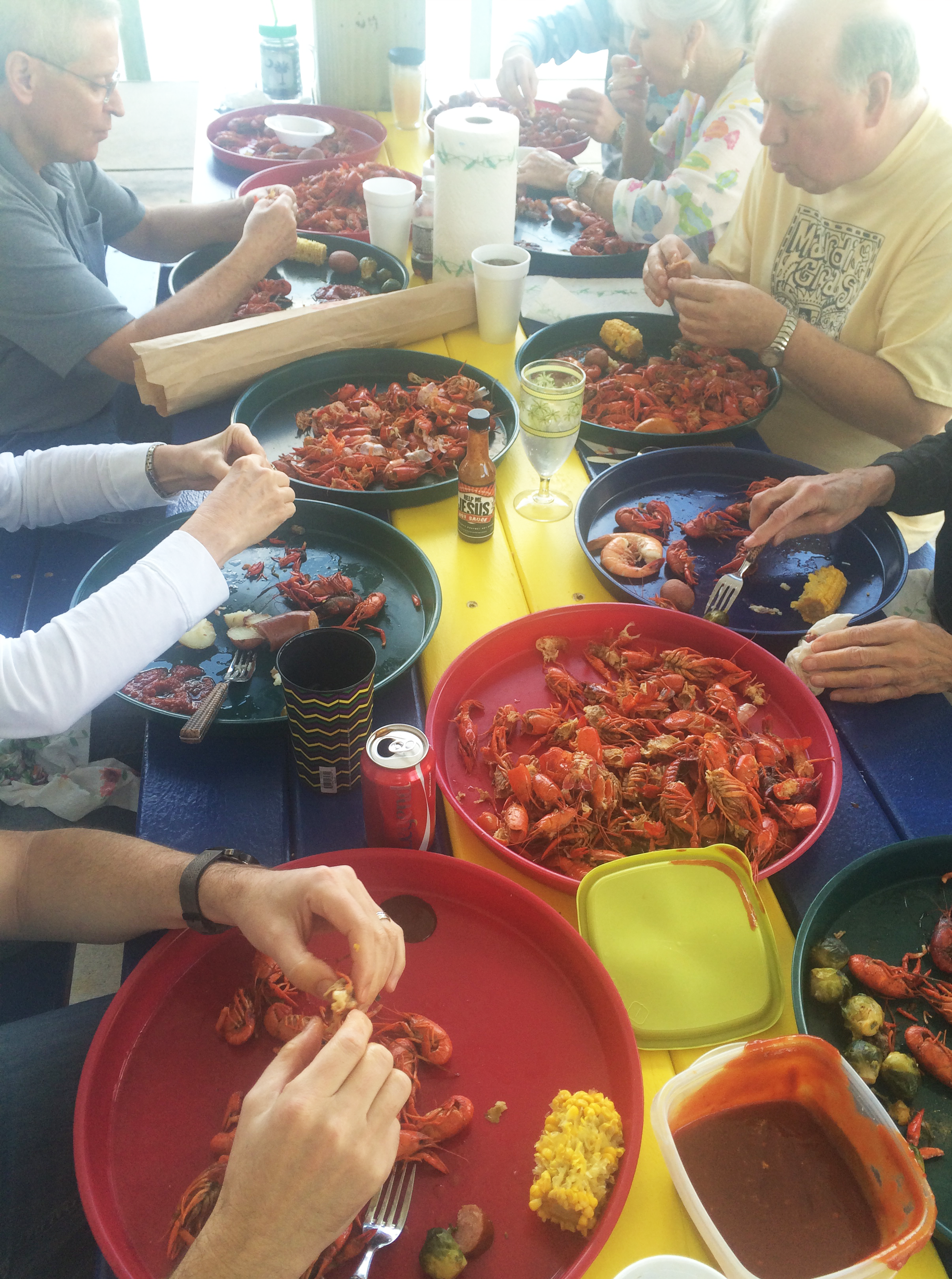 International Housewares Show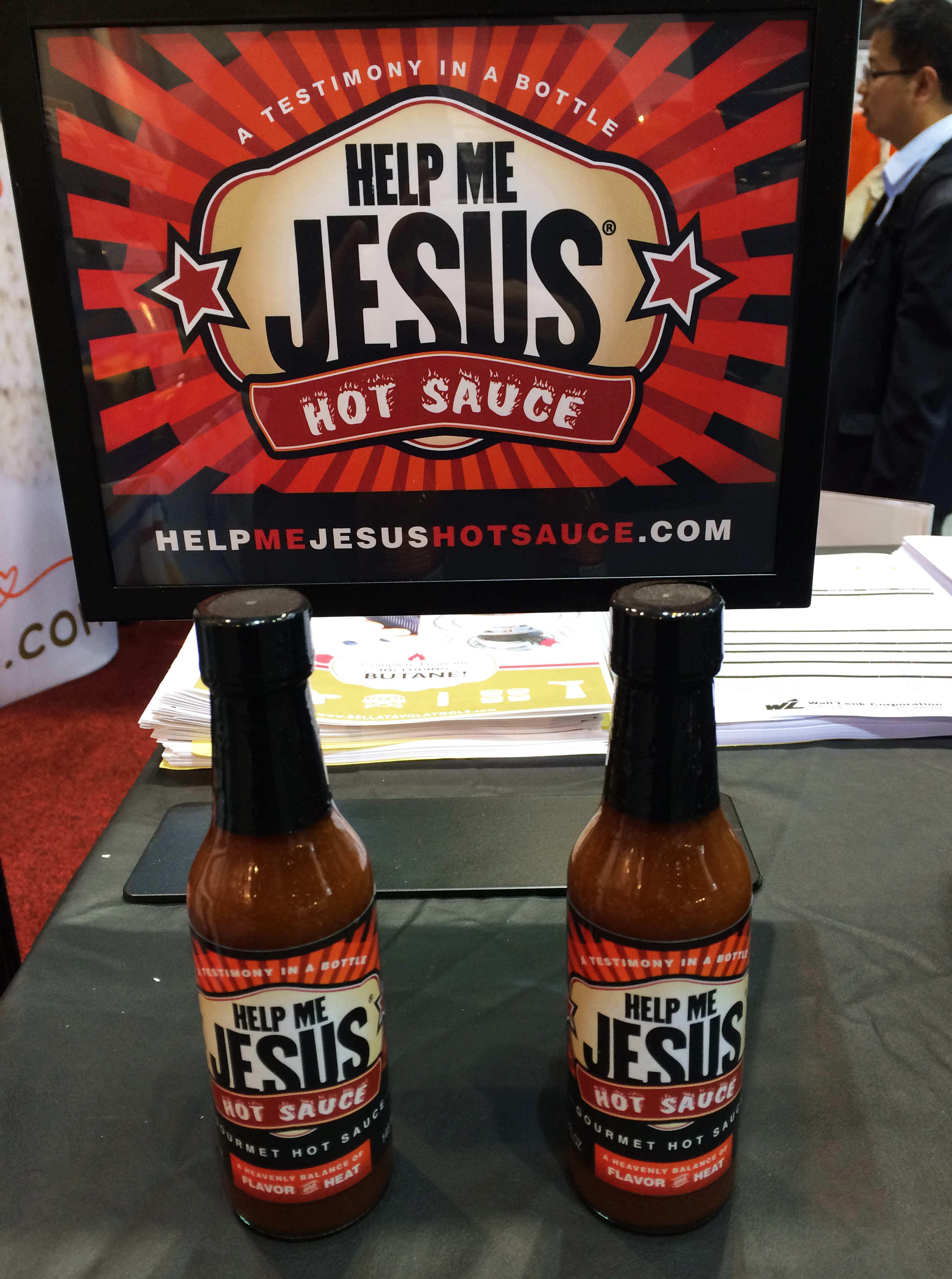 Help Me Jesus Hot® Sauce makes it's debut at the International Housewares Show in Chicago. HMJ is one of the hits of the show that traditionally features products, not sauces. Thanks to Wall Lenk, our friends with butane powered culinary products. Tastes were provided to attendees. Even the midwesterners liked the deep, rich, thick flavors provided by the quartet of peppers used to make HMJ.